Through the Academy for Artificial Intelligence (AKI), we support non-profit Initiatives and application-oriented research projects. We actively advocate value-centered development and transparent application of AI. In addition, our goal is to raise awareness of AI among the general public.
As Academy for Artificial Intelligence within the German AI Association, we support impact-driven research projects on AI and aim to establish AI as a key technology in the fight against climate change.
Here's an overview of our projects: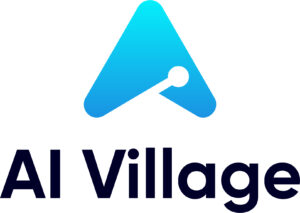 The AI Village in Hürth will be the innovation campus for artificial intelligence in the heart of Europe:
Here, development, innovative workspaces and experience areas come together to create a unique symbiosis that brings artificial intelligence to life!
In the AI Village, we unite all service providers for start-ups and high-tech in an innovative network. Through a broad spectrum of future-oriented industries, we not only promote the city of Hürth and the Rhenish Revier as a business location, but also have the opportunity to bring together highly qualified experts. Demonstrators show the development of new technologies and offer an insight into a new generation of working and living models. For start-ups, investors and entrepreneurs, the AI Village offers a space for collaboration and networking.

Large European AI Models (LEAM)
Large AI Models
Current developments in large-scale AI models are changing the market. We are concerned about a dependency of European providers on American and Chinese solutions.
European lighthouse project 
As the German AI Association, we have launched LEAM as a European lighthouse project. The initiative gathers and evaluates data sets, provides the infrastructure and develops AI models according to European standards.
A competitive ecosystem 
Our goal with LEAM is a competitive European AI ecosystem that respects our values and high quality standards. Models developed under the initiative should support all European languages and be open source and freely available.

Europe's digital sovereignty
Large AI language models like the American GPT-3 or the Chinese Wu Dao 2.0 use massive amounts of data to create diverse AI models. The problem: data protection and the integration of European languages is not guaranteed in this process. OpenGPT-X is intended to guarantee Europe's digital sovereignty and market independence. Users should have access to innovative language services beyond the English language in order to additionally realize individual solutions for regional, small and medium-sized enterprises.
Large AI language models for Europe
Together with nine German organizations from business, academia and the media industry, we are developing a European response to GPT-3. The project is led by the Fraunhofer Institutes for Intelligent Analysis and Information Systems IAIS and for Integrated Circuits IIS. The project is one of the winners of the Gaia-X funding competition and is funded by the German Federal Ministry for Economic Affairs and Climate Protection with around 15 million euros.
Promoting openness and innovation
As the German AI Association, we have made it our task to promote the openness of European SMEs towards new technologies and to create awareness for the fields of application of artificial intelligence.
Sparring without a timed agenda
With our bootcamp format "aiSpace" we want to enable established companies a protected space for open, honest and interactive exchange.
Exchange with technical depth
The quarterly meetings bring together innovators from different industries. They receive feedback on their approaches, can share learnings and learn from the experiences of others. The goal is for participants to understand how AI can be used in a meaningful way.

The human being in focus 
The members of the German AI Association have developed a seal of approval to promote a human-centric and human-serving use of artificial intelligence.
Uniform understanding of values 
By defining and adhering to an overarching understanding of values and processes, the quality seal ensures ethically compatible service and product development. The focus is on the quality criteria of ethics, impartiality, transparency, security and data protection.
Strong measures
Necessary measures are recorded for each quality criterion. Companies that have implemented the listed measures can sign our declaration of commitment and then use the quality seal for themselves.
Innovation from Baden-Württemberg
With the joint research project "What can AI do for me?", we want to bring innovative solutions from the German AI landscape more strongly into application at established companies.
Utilize potentials
In cooperation with the Hochschule der Medien and our members ThingsThinking and Kenbun IT, we are developing a semantic online platform that brings together established companies and innovative AI solutions.
Give an understanding of AI 
With the platform, we want to take away small and medium-sized companies' fear of contact with AI technologies and show which applications are possible. We want to promote the implementation of AI projects and support providers of AI solutions in winning customers.
Research partner
Together with our partners from the Institute for Innovation + Technology of VDI/VDE-IT, we are working on two major projects on behalf of the Federal Ministry for Economic Affairs and Energy.
Smart data economy
Our accompanying research for the BMWi's Smart Data Economy technology program supports 20 data-based projects in the efficient implementation of their goals and discusses the technical, ethical, economic and legal issues of the data economy.
"AI Innovation Competition"
We help projects funded by the BMWi's AI Innovation Competition to implement efficiently and network them with key players from business, science and politics.
Study: Startups and Artificial Intelligence - Innovation Meets Responsibility
Development potential in Germany
Our study shows that Germany has the potential to produce AI champions. So far, however, the capital has been lacking: per capita investments in AI startups are ten times higher in the USA than in Germany, and almost twenty times higher in Israel. But the expansion of cooperation between AI startups and established companies, including access to their data, must also be promoted as an innovation impulse.
Science advantage not yet reflected on startup scene
Germany is a leader in the field of AI science. The study notes that this is not yet reflected in the number of startups. In comparison, Germany lags far behind digital pioneer countries such as Singapore and Estonia, but also behind the USA and the United Kingdom.
International, but male-heavy
The study clearly shows that the German AI ecosystem is international. A quarter of the founders are migrant founders and a third are international employees. However, there is a need to catch up in terms of the proportion of women in AI startups.
State-of-the-Art Report Privacy Tech
Privacy Tech Community
At the beginning of 2020, the German AI Association, the German Federal Office for Information Security (BSI) and iconomy initiated the 'Privacy Tech Community'. We regularly bring together leading representatives from startups, scaleups, established companies and politics.
EU General Data Protection Regulation as an opportunity
After the EU GDPR was initially understood by the technology and startup scene primarily as an obstacle and location disadvantage, the perception is gradually changing. Increasingly, it is becoming apparent that the high European privacy requirements can be a competitive advantage in international competition, and a new and flourishing technology sector is emerging, especially in Europe: privacy tech.
State-of-the-Art Report
The report on 'The potential that Privacy Tech brings for the German and European tech ecosystem and a special look at the growing field of computer vision', produced for the first time with iconomy, shows which novel technologies and players are driving this market and which 'best practices' in Europe reconcile innovation and privacy claims.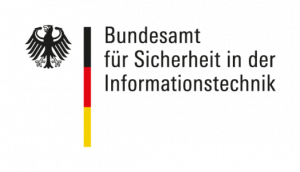 Project "Unlikely Allies"
AI for climate protection
Climate change activists and AI developers traditionally have few points of contact. AI is therefore still too rarely used in climate protection.
Pilot project
Together with the German Federal Ministry for the Environment, Nature Conservation and Nuclear Safety, we have launched the 'Unlikely Allies' project. The aim is to establish public good-oriented AI for climate protection.
Build bridges
A first workshop was already attended by around 70 AI developers, conservationists and social entrepreneurs. The participants shared their knowledge and expanded their network beyond their usual peer group.